Pakistan is a beautiful country. Its capital is Islamabad. It has 4 beautiful provinces. These are Punjab, Sindh, Baluchistan and North Western Frontier Province(NWFP). Geographically Pakistan is a beautiful country. It has mountains, deserts, peaks, rivers, minerals, dams and all types of suitable climate for the cultivation of different crops and minerals.
Pakistan got its independence on 14th of August 1947. Before independence, the Pakistan was a colony of Britishers. At that time the whole Sub-Continent was ruled by English.
Please click on one of the following to find more about Pakistan.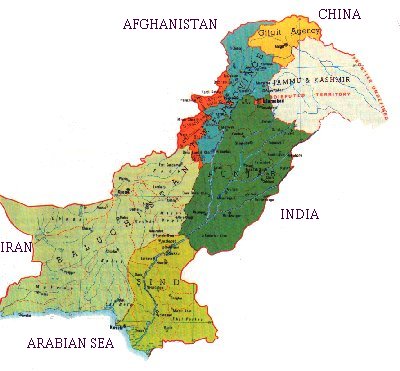 Ways through which you can contact us
History of Pakistan Online
All about Pakistan

Powered by:

Last modified on Thursday, May 11, 2000